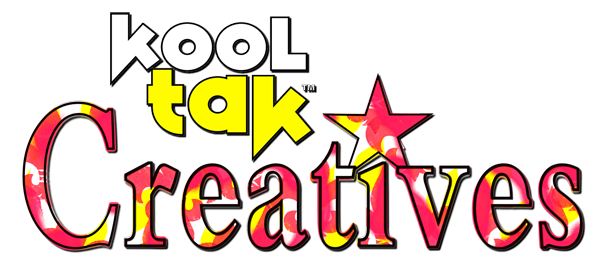 KOOL TAK is proud to announce the addition of our first design team, KOOL TAK Creatives!   This amazing team is comprised of four amazing professional craft designers.  Let's meet them…
Candice Windham
Born and raised in Memphis, Tennessee, Candice Windham is an award-winning graphic designer and fine artist, working in watercolor,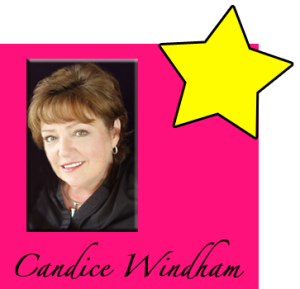 acrylics,colored pencil, fabric, mixed media and paper and altered arts.
She studied design at the University of Memphis and retired from her graphic design work at Memphis Light, Gas and Water Division to open Candice Windham Design Studio, providing design, layout and illustration for brochures, fliers, annual reports, CD covers and other printed materials, as well as display design for various trade shows. She is also curator and designer of the Memphis Light, Gas and Water Historical Museum
Candice is author of Scrapbooking for Home Décor. Her work has been published in a variety of paper arts and crafts magazines, including Make it Mine, Stamper's Sampler and Today's Creative Home Arts. Her work also appeared in Make It In Minutes: MiniBooks, Make It in Minutes Party Favors and Hostess Gifts, Make It in Minutes Wreaths and Make It in Minutes Last Minute Gifts, a book series from Lark Books, a division of Sterling Publishing Co. She is an instructor in rubber stamping, scrapbooking, mixed media acrylic collage and altered arts.
In addition to receiving numerous design awards from the Public Relations Society of America – Memphis Chapter, the American Water Works Association and the International Association of Business Communicators, her fine art has been accepted and won awards in local, regional, national and international juried exhibitions. Candice is past-president of the Memphis/Germantown Art League (MGAL), a group of more than 350 fine artists.
She was the recipient of the Craft and Hobby Association's Designer Press Kit Award in Orlando, 2009.
Candice and her husband Larry have a son, Michael, and reside in Brighton, Tennessee along with Sam the Wonder Lab.  Visit Candice's website to see more of her work.
Carmen Flores Tanis is a mixed media artist, crafter and designer who specializes in combining diverse materials in unusual and unexpected ways. She loves to make things!
She has had projects published online and in print and teaches crafts classes regularly in Southern California.
Carmen also has an online craft supply store which allows her to help others in their crafting adventures. Her secret to crafting happiness is "patience, practice and power tools."
Visit Carmen's website to see more of her work.
Beth Watson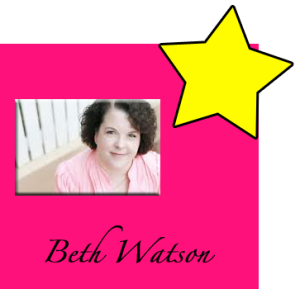 Beth Watson is a creative design professional, specializing in mixed media design, three dimensional crafts and home décor.  Armed with a formal education in Marketing from Ringling School of Art & Design, Beth developed her professional skills in the restaurant industry before turning her focus to the craft world in 1998.  Beth is a member of the CHA Designer Council and her designs have been published in numerous craft magazines and books.  She enjoys bringing a unique twist to her designs by using traditional materials in unconventional ways.  Professional design and promotional services include:  product demonstration, advertising and marketing consultation, editorial and instructional writing, workshop teaching for adults and children, design team and contributing artist commitments; and project design for publication.
Visit Beth's website to see more of her work.
Eileen grew up in a large family where there was always an art project in the works.  Creative thinking was encouraged at an early age and for that she is eternally grateful.
Three dimensional projects are her favorite things to create. She is a licensed artist with Sizzix®.  She design ScoreBoards™ dies. They are unique in that they cut and score thick material like matboard and chipboard. She has written two books, Matboard Magic and Foamboard Magic, and loves to experiment with all kinds of craft supplies to make her projects unique and fun. She is happy to be part of the KoolTak Creatives Team!
Eileen lives near Washington, DC with her husband, and her nest of four children is officially empty (for now!). She lived the military life for 20 years and loved it.
Visit Eileen's website to see more of her work.